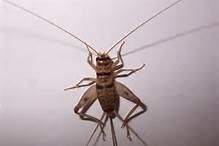 Cricket Extermination in Los Angeles, CA
Are you tired of lying awake at night listening to the sound of chirping crickets? Worse yet, have crickets invaded your indoor space? For effective cricket extermination services in Los Angeles, CA, you can rely on the professionals at Five Star Pest Control.
We understand what a nuisance crickets can be, and we certainly recognize that you don't want them inside your home or place of business. Our cricket extermination methods are designed to eliminate crickets without exposing you and your family members or employees to unsafe chemicals. And as part of the cricket extermination process, we'll put preventative measures in place so that your cricket problem doesn't return. We want you to come away satisfied with the services we provide, and we pledge to take a thorough, detailed approach to all that we do.
With our knowledgeable crew and affordable rates, Five Star Pest Control is the team to call when crickets are driving you crazy. For more information or to request a quote, contact us today.